You are here
Gaudy Night: A Lord Peter Wimsey Mystery with Harriet Vane (Paperback)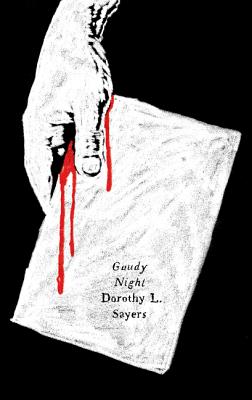 $10.00
Email or call for price
Staff Reviews
---
This is my favorite Dorothy Sayers mystery -- probably because it is entirely from the POV of Harriet Vane AND set in Oxford. Perfect for fans of masterpiece mystery. Read and enjoy!
— Lori R
Description
---
"Gaudy Night stands out even among Miss Sayers's novels. And Miss Sayers has long stood in a class by herself."—Times Literary Supplement (London)
Dorothy L. Sayers's Gaudy Night takes mystery writer Harriet Vane to Oxford University, Harriet's alma mater, for a reunion, only to find herself the target of a nightmare of harassment and mysterious, murderous threats. Now available as a limited Olive Edition from Harper Perennial.

When Harriet attends her Oxford reunion, known as the Gaudy, the prim academic setting is haunted by a rash of bizarre pranks: scrawled obscenities, burnt effigies, and poison-pen letters, including one that says, "Ask your boyfriend with the title if he likes arsenic in his soup." Some of the notes threaten murder; all are perfectly ghastly; yet in spite of their scurrilous nature, all are perfectly worded. And Harriet finds herself ensnared in a nightmare of romance and terror, with only the tiniest shreds of clues to challenge her powers of detection, and those of her paramour, the dashing private investigator Lord Peter Wimsey.
About the Author
---
Dorothy L. Sayers was born in 1893. She was one of the first women to be awarded a degree by Oxford University, and later she became a copywriter at an ad agency. In 1923 she published her first novel featuring the aristocratic detective Lord Peter Wimsey, who became one of the world's most popular fictional heroes. She died in 1957.
Praise For…
---
"Gaudy Night stands out even among Miss Sayers's novels. And Miss Sayers has long stood in a class by herself." — Times Literary Supplement (London)
"[Sayers] brought to the detective novel originality, intelligence, energy and wit." — P.D. James
"One of the greatest mystery story writers of this century." — Los Angeles Times
"So excitingly good in its field, so brilliantly planned and so excellently written, that even the weariest able minds and the jumpiest nerves should react pleasingly to it." — New York Times
"Dorothy Sayers is in a class by herself." — Chicago Tribune
"Very skillfull writing. Miss Sayers has done a real tour de force, and done it with ease and grace." — Saturday Review
"A royal performance." — The Spectator