You are here
Will in the World: How Shakespeare Became Shakespeare (Hardcover)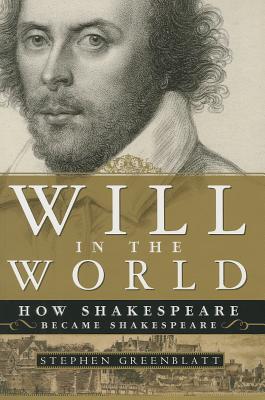 $26.63
Email or call for price
Description
---
Stephen Greenblatt, esteemed scholar and General Editor of the newly published Eighth Edition of The Norton Anthology of English Literature, brings Shakespeare's world alive in this acclaimed biography, now available as a college paperback with 12 color plates and access to online commentary and discussion questions.
Interweaving a searching account of Elizabethan England with a vivid narrative of Shakespeare's life, Greenblatt reveals in lively, accessible prose how an acutely sensitive and talented boy, surrounded by the rich tapestry of Elizabethan life—full of drama and pageantry, and also cruelty and danger—could have become the most important playwright of all time.
Will in the World can be packaged with The Norton Shakespeare (one-volume cloth or separate genre volumes in any configuration) for only $5 net. Contact your local Norton representative for more information.
About the Author
---
Stephen Greenblatt (Ph.D. Yale) is Cogan University Professor of the Humanities at Harvard University. Also General Editor of The Norton Anthology of English Literature, he is the author of eleven books, including Tyrant, The Rise and Fall of Adam and Eve: The Story that Created Us, The Swerve: How the World Became Modern (winner of the 2011 National Book Award and the 2012 Pulitzer Prize); Shakespeare's Freedom; Will in the World: How Shakespeare Became Shakespeare; Hamlet in Purgatory; Marvelous Possessions: The Wonder of the New World; Learning to Curse: Essays in Early Modern Culture; and Renaissance Self-Fashioning: From More to Shakespeare. He has edited seven collections of criticism, including Cultural Mobility: A Manifesto, and is a founding coeditor of the journal Representations. His honors include the MLA's James Russell Lowell Prize, for both Shakespearean Negotiations: The Circulation of Social Energy in Renaissance England and The Swerve, the Sapegno Prize, the Distinguished Humanist Award from the Mellon Foundation, the Wilbur Cross Medal from the Yale University Graduate School, the William Shakespeare Award for Classical Theatre, the Erasmus Institute Prize, two Guggenheim Fellowships, and the Distinguished Teaching Award from the University of California, Berkeley. He was president of the Modern Language Association of America and is a fellow of the American Academy of Arts and Sciences, the American Philosophical Society, and the American Academy of Arts and Letters.