You are here
The Mouse And His Child (Hardcover)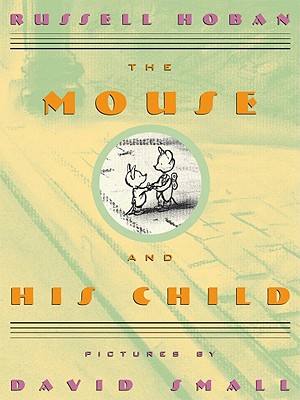 $19.99
Email or call for price
About the Author
---
David Small won the 2001 Caldecott Medal for So You Want to Be President by Judith St. George. His many books include The Gardener, The Friend, George Washington's Cows, Imogene's Antlers and Hoover's Bride. He is also the illustrator for Russell Hoban's The Mouse and His Child. His most recent title is My Senator and Me: A Dog's Eye View of Washington D.C, written by Senator Edward M. Kennedy.

After receiving a Master of Fine Arts degree from Yale, David Small taught drawing and printmaking on the university level for 14 years. He lost his job in the 1980s due to cutbacks. This brought both a crisis and a commitment to begin working on combining his love of art and writing. Submitted to more than 20 publishers, his first book Eulalie and the Hopping Head was eventually published in 1982.

Small works with watercolor, pen and ink, and pastel. His later works have a much softer look, but they continue to include his trademark attention to small details that beg to be poured over again and again. Growing as an artist is important to Small. He feels he has not yet done his best work, and enjoys challenging himself with new ideas, styles and media.

Small lives in Mendon, Michigan, with his wife, the writer Sarah Stewart.