You are here
The Mouse and His Child (Paperback)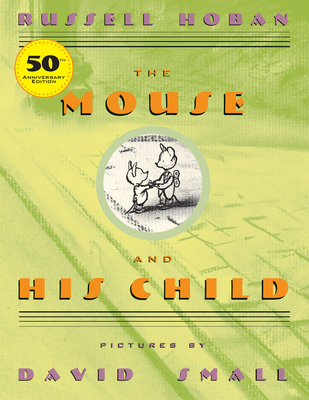 $9.99
Email or call for price
Description
---
A 50th anniversary edition of one of the most important children's books of the 20th centuryCaldecott Medalist David Small lovingly shows us the heart of Russell Hoban's classic. The mouse and his child are wind-up toys forever joined at the hands. But when their mechanism breaks they are discarded, separated from the doll house where they lived and the toy elephant that the child calls "mother" (much to her chagrin). Thus begins the suspenseful journey that is heartbreaking, harrowing, and ultimately joyful as the mice seek what seems at first to be impossible: independence (self-winding) and the way back home.
About the Author
---
David Small is the illustrator of many award-winning books, including The Library, the Caldecott Medal winner So You Want to Be President?, and the Caldecott Honor books The Gardener and One Cool Friend. He lives in Michigan with his wife, the writer Sarah Stewart, and an outdoor cat named Mabel.
Russell Hoban's career spanned five decades in which he wrote more than sixty books, including such children's classics as Bedtime for Frances and The Mouse and His Child, adult fiction including Riddley Walker and Turtle Diary, and several collections of poetry and essays.