You are here
The Sailor Who Fell from Grace with the Sea (Vintage International) (Paperback)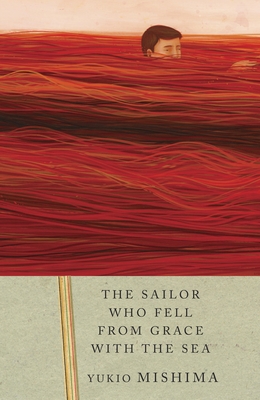 $16.00

Usually Available in 1-5 Days
Description
---
Yukio Mishima's The Sailor Who Fell From Grace With the Sea explores the vicious nature of youth that is sometimes mistaken for innocence.
 
Thirteen-year-old Noboru is a member of a gang of highly philosophical teenage boys who reject the tenets of the adult world — to them, adult life is illusory, hypocritical, and sentimental. When Noboru's widowed mother is romanced by Ryuji, a sailor, Noboru is thrilled. He idolizes this rugged man of the sea as a hero. But his admiration soon turns to hatred, as Ryuji forsakes life onboard the ship for marriage, rejecting everything Noboru holds sacred. Upset and appalled, he and his friends respond to this apparent betrayal with a terrible ferocity.
About the Author
---
Yukio Mishima was born in Tokyo in 1925. He graduated from Tokyo Imperial University's School of Jurisprudence in 1947. His first published book, The Forest in Full Bloom, appeared in 1944 and he established himself as a major author with Confessions of a Mask (1949). From then until his death he continued to publish novels, short stories, and plays each year. His crowning achievement, The Sea of Fertility tetralogy—which contains the novels Spring Snow (1969), Runaway Horses (1969), The Temple of Dawn (1970), and The Decay of the Angel (1971)—is considered one of the definitive works of twentieth century Japanese fiction. In 1970, at the age of 45 and the day after completing the last novel in the Fertility series, Mishima committed seppuku (ritual suicide)—a spectacular death that attracted worldwide attention.
Praise For…
---
 "Brilliant in the conciseness of its narrative."
—The Nation
 
"A major work of art."
—Time
 
"Mishima is like Stendhal in his precise psychological analyses, like Dostoevsky in his explorations of darkly destructive personalities."
—Christian Science Monitor