You are here
The Enlightenment of Bees (Paperback)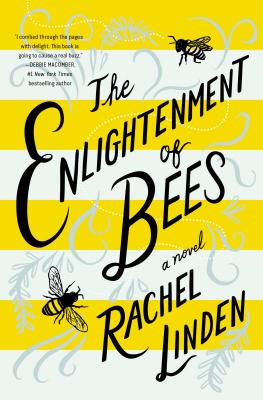 Staff Reviews
---
I loved this! When Mia's life suddenly turns upside down, she takes off on a humanitarian trip around the world. Through her journeys, Mia grapples with what it means to be herself and make a difference in a world full of need. I loved all the great descriptions of Seattle and Sequim, as well as the other exotic places Mia travels.
— Lori
Featured on our blog "Lori's Best of the Year."
— From
Books Featured on Our Blog
Description
---
In a romantic adventure that travels the globe, The Enlightenment of Bees beautifully explores what it means to find the sweet spot in life where our greatest passions meet the world's greatest need.
Sometimes a shattered heart leads to an amazing journey.
At twenty-six, apprentice baker Mia West has her entire life planned out: a Craftsman cottage in Seattle, a job baking at The Butter Emporium, and her first love--her boyfriend, Ethan--by her side. But when Ethan declares he "needs some space," Mia's carefully planned future crumbles.
Adrift and unsure where her future leads now, Mia joins her vivacious housemate Rosie on a humanitarian trip around the world funded by a reclusive billionaire. Along with a famous grunge rock star, a Rwandan immigrant, and an unsettlingly attractive Hawaiian urban farmer named Kai, Mia and Rosie embark on the adventure of a lifetime.
From the slums of Mumbai to a Hungarian border camp during the refugee crisis, Mia's heart is challenged and changed in astonishing ways--ways she never could have imagined if she hadn't opened herself up to the opportunity. As she grapples with how to make a difference in a complicated world, Mia's journey through self-discovery leaves her with the choice between the past she left behind and a new budding dream in her heart.
"I combed through the pages with delight. This book is going to cause a real buzz." --Debbie Macomber, #1 New York Times bestselling author