You are here
Sartor Resartus: ...the life and opinions of Herr Teufelsdröckh - The Three Books, Complete with Appendix (Hardcover) (Hardcover)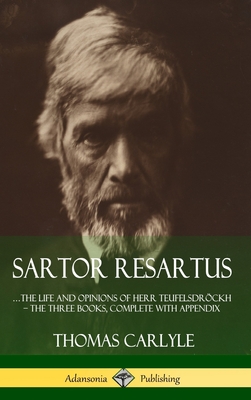 $40.54

Usually Available in 1-5 Days
This hard to find book or item is not eligible for returns.
Description
---
Sartor Resartus is a parody novel about a German philosopher - though intended to be comic, it contains many of Thomas Carlyle's most poignant philosophic thoughts. First published in 1836, the text is richly contemplative and biographical in tone - claiming to be an account of the formative years of Diogenes Teufelsdr ckh, a fictional German philosopher whose name translates to " 'god-born devil-dung". His long-winded musings are the subject of scrutiny by a sceptical English editor who himself has at hand some biographical insights. Designed as a send-up of German Idealism, Sartor Resartus is itself a philosophic work and an ambitious literary exercise. The commentary that one should become religious due to the very existence of meaning and the ability to disdain evil led many commentators to appraise the text as existential.