You are here
Miss Macintosh, My Darling, Vol. 2 (Paperback)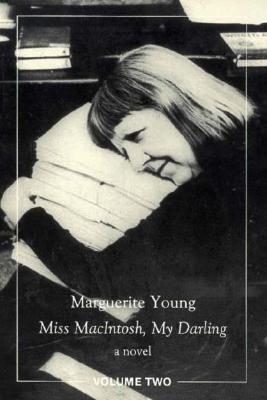 $15.00
Email or call for price
Other Books in Series
This is book number 2 in the Miss Macintosh series.
Description
---
One of the most ambitious and remarkable literary achievements of the twentieth century, Miss Macintosh, My Darling might be called the Arabian Nights of American life. In prose that is poetic, incantatory, and extraordinarily rich, Marguerite Young takes us on a search for reality in a world of illusion and nightmare, touching on subjects as varied as drug addiction, women's suffrage, murder, suicide, pregnancy (both real and imagined), schizophrenia, love, gambling, and perfectionism. With precise detail, Young defines the characters in this phantasmagorical journey: Miss Macintosh herself, from What Cheer, Iowa, a seemingly forthright and normal woman with an incorruptible sense of humor and the desire to put an end to phantoms; the opium lady Catherine Cartwheel, a recluse who entertains imaginary guests in a great New England seaside house; the gentle Mr. Spitzer, a lawyer, composer and mystical space traveller who is wholly unsure of himself and of reality; his twin brother Peron, the raffish gambler and sports virtuoso; Cousin Hannah, the horsewoman, balloonist, mountain-climber and militant Boston feminist; Titus Bonebreaker of Chicago, a wildman of God dreaming of a heavenly crown; Mr. Weed of the Wabash River Valley, a very efficient Christian hangman; and many others. The masterwork of a genius, Miss Macintosh stands by itself as one of the greatest works of our time.
About the Author
---
Marguerite Vivian Young was an American author of poetry, fiction, non-fiction, and criticism. Her work evinced an interest in the American identity, social issues, and environmentalism.