You are here
A Man Called Ove (Large Print / Paperback)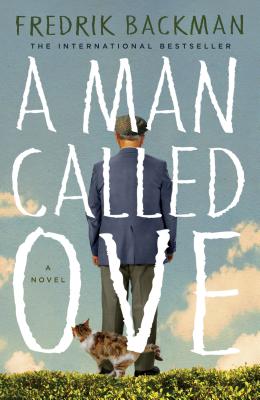 $17.99

Usually Available in 1-5 Days
Staff Reviews
---
This book made me laugh and cry at the same time. It was a sad but lovely story and made me contemplate life as I questioned who I am and who I will become. I would recommend this to all ages. It's a very touching story, and reminds me of the Disney Pixar movie Up. 
— Jessie
August 2014 Indie Next List
---
"A Man Called Ove by Swedish blogger and columnist Backman is one of those books you read and then want everyone else to read, too. It is also one of those books where you don't dare go into detail about the main character, the setting, or the plot because that would ruin the experience for others. Suffice it to say that the man whose name is Ove is a curmudgeon. He's grumpy. He's cantankerous. And he is a delight! Long may he harrumph!"
— Rene Kirkpatrick, Eagle Harbor Book Company, Bainbridge Island, WA
Description
---
At first sight, Ove is almost certainly the grumpiest man you will ever meet. He thinks himself surrounded by idiots - neighbours who can't reverse a trailer properly, joggers, shop assistants who talk in code, and the perpetrators of the vicious coup d'etat that ousted him as Chairman of the Residents' Association. He will persist in making his daily inspection rounds of the local streets. But isn't it rare, these days, to find such old-fashioned clarity of belief and deed? Such unswerving conviction about what the world should be, and a lifelong dedication to making it just so? In the end, you will see, there is something about Ove that is quite irresistible... The word-of-mouth bestseller causing a sensation across Europe, Fredrik Backman's heartwarming debut is a funny, moving, uplifting tale of love and community that will leave you with a spring in your step - and less ready to judge on first impressions a man you might one day wish to have as your dearest friend.