You are here
Mr. Clark's Awesome Designs Coloring Book (Paperback)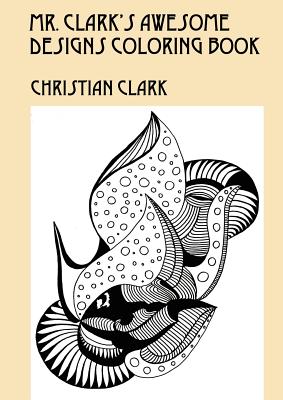 $16.73

Usually Available in 1-5 Days
This hard to find book or item is not eligible for returns.
Description
---
Mr. Clark's Awesome Designs Coloring Book Welcome, I bring you some of my most interesting hand-done, all original designs that I'm sure all ages will enjoy. Through the years I showed my designs to kids and the feedback I got was awesome, (the word they used). They suggested I display my designs in a coloring book, which I decided to do. Kids of all ages really seem to enjoy coloring them in. My drawings vary from simple, easy to color to the more challenging designs. Are you up for the challenge? So keep those crayons and colored pencils sharp When you're done coloring them in, you can hang them on the wall, hang them just the way they are or even trace over them. Also try transferring the design to your favorite shirt for that awesome look. But no matter what, you're sure to enjoy hour after hour, day after day coloring in my awesome and entertaining creations This is Volume One.