You are here
Silence (CD-Audio)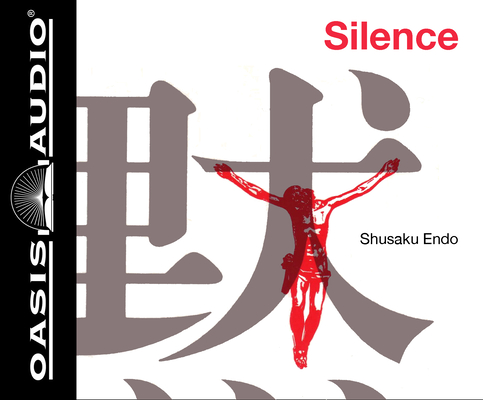 $29.99
Email or call for price
Description
---
A young Portuguese Jesuit, Sebastiao Rodrigues (based on the historical figure, Guiseppe Chiara), is sent to Japan to succor the local church and investigate reports that his mentor, Father Cristóvao Ferreira, has committed apostasy. (ferreira is a historical figure who apostatized after torture and later became a Zen Buddhist and wrote a treatise against Christianity).

Father Rodrigues and his companion, Father Francisco Garrpe, arrive in Japan in 1638. There they find the local Christian population driven underground. Security officials force suspected Christians to trample on fumie, crudely carved images of Christ. Those who refuse are imprisoned and killed by anazuri, being hung upside down over a pit and slowly bled. Those Christians who do step on the image to stay alive are deeply shamed by their act of apostasy. The novel relates the trials of the Christians and increasing hardship suffered by Rodrigues, as more is learned about the circumstances of Ferreira's apostasy. Finally, Rodrigues is betrayed by the Judas-like Kichijiro.
About the Author
---
Shūsaku Endō (遠藤 周作 Endō Shūsaku) was a reowned 20th century Japanese author who wrote from the unusual perspective of being both Japanese and Catholic. Together with Junnosuke Yoshiyuki, Shotaro Yasuoka, Junzo Shono, Hiroyuki Agawa, Ayako Sono, and Shumon Miura, Endo is categorized as one of the "Third Generations," the third major group of writers to emerge after the second World War. His books reflect man of his childhood experiences, including the stigma of being an outsider, of being a foreigner, of living life in a hospital, and the struggle with his tuberculosis. However, his books mainly deal with the moral fabric of life. His Catholic faith can be seen at some level in all of his books, and is often the central focus.