You are here
Advancing the Retreat: a Comedy (Paperback)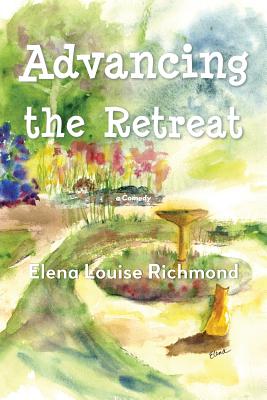 $16.99

Usually Available in 1-5 Days
Description
---
April March wants nothing more than to be left alone to putter in her garden but her husband has joined the church across the street and April gets pulled into the schemes and mischief of the congregation. The minister's wife has a secret; the minister has a different secret. Down the street a new friend of April's knows both their secrets.
Meanwhile there's a squirrel loose in the church, a loan to pay off, a sacrilegious calendar--meant to be a fundraiser--that outrages the minister's wife. April annoys the minister by creating a magnificent labyrinth in her yard to rival his plastic one with which he hoped to attract rental groups to the new wing of his church.
The minister fancies himself a musician and pushes his ideas on the choir director who in turn impinges on his turf by creating a spirituality group that she calls Ouroboros, the snake that eats its tail. Secrets, irritations and bald opinions erupt at the December Ouroboros, which implodes with recriminations and hurt feelings. Everyone pulls together--just barely--for Christmas. Then something happens that cracks fa ades and lets the essence of life shine through for a moment.