You are here
Prague: Crossroads of Europe (Cityscopes) (Hardcover)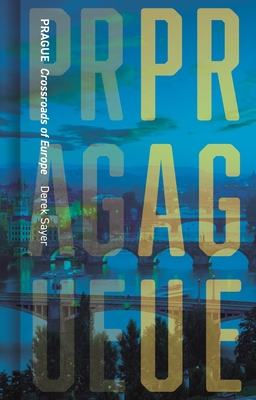 Description
---
Thirty years ago, Prague was a closed book to most travelers. Today, it is Europe's fifth-most-visited city, surpassed only by London, Paris, Istanbul, and Rome. With a stunning natural setting on the Vltava river and featuring a spectacular architectural potpourri of everything from Romanesque rotundas to gothic towers, Renaissance palaces, Baroque churches, art nouveau cafés, and cubist apartment buildings, Prague may well be Europe's most beautiful capital city.

But behind this beauty lies a turbulent and often violent history, and in this book, Derek Sayer explores both. Located at the uneasy center of the continent, Prague has been a crossroads of cultures for more than a millennium. From the religious wars of the middle ages and the nationalist struggles of the nineteenth century to the modern conflicts of fascism, communism, and democracy, Prague's history is the history of the forces that have shaped Europe.

Sayer also goes beyond the complexities of Prague's colorful past: his expert, very readable, and exquisitely illustrated guide helps us to see what Prague is today. He not only provides listings of what to see, hear, and do and where to eat, drink, and shop, but also offers deep personal reflection on the sides of Prague tourists seldom see, from a model interwar modernist villa colony to Europe's biggest Vietnamese market.
About the Author
---
Derek Sayer is professor emeritus at the University of Alberta. He is the author of many books, including The Coasts of Bohemia: A Czech History, Prague, Capital of the Twentieth Century: A Surrealist History, and, most recently, Making Trouble: Surrealism and the Social Sciences. He lives in Calgary, Alberta.
Praise For…
---
"Sayer writes in an accessible, jargon-free style and has a fine eye for the telling detail and illuminating anecdote. . . . A remarkably useful and very readable short history that will certainly be welcomed by scholars visiting the city; it can also be used as a quick reference. . . . A historically focused introduction to the city, scholars as well as the general public should find this a worthy volume. In fact, it could also serve as a textbook for a course on the city."
— H-Urban, Humanities and Social Sciences

"There is no visitor to Prague who is not enchanted by this city. Prague has everything: the ancient and the modern, the history and the culture, the music and the tranquility, the contradictions and the harmony. Sayer's excellent book captures all of these facets of Prague to make any visit even more worthwhile."
— Ivan Margolius, author of "Reflections of Prague: Journeys through the 20th Century" and "Prague: A Guide to 20th Century Architecture"

"Meticulous, imaginative, unconventional—all the way from old palaces to Little Hanoi."
— Jindrich Toman, University of Michigan