Thursday, January 12, 2023 -

6:00pm

to

7:00pm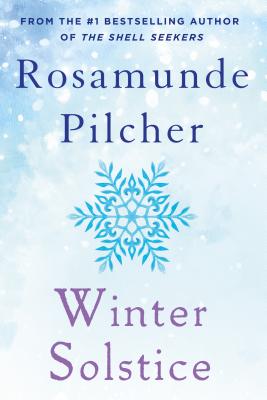 Join us for cozy (virtual) evenings with Lori Robinson, knitting and discussing whatever book assigned. There will be tea, the clacking of needles, and silence when troublesome parts of patterns interrupt conversation. On January 12th we are reading Winter Solstice by Rosamunde Pilcher. All levels of knitters (and crafters) are welcome!
Description
---
From #1 New York Times bestselling author Rosamunde Pilcher, Winter Solstice (the basis for the TV movie) is the story of five unforgettable characters, lonely and haunted strangers who find love and loyalty as a reborn family of friends during the Christmas holidays.

Elfrida Phipps, once of London's stage, moved to the English village of Dibton in hopes of making a new life for herself. Gradually she settled into the comfortable familiarity of village life—shopkeepers knowing her tastes, neighbors calling her by name—still she finds herself lonely.

Oscar Blundell gave up his life as a musician in order to marry Gloria. They have a beautiful daughter, Francesca, and it is only because of their little girl that Oscar views his sacrificed career as worthwhile.

Carrie returns from Austria at the end of an ill-fated affair with a married man to find her mother and sister sharing a home and squabbling endlessly. With Christmas approaching, Carrie agrees to look after her sister's awkward and quiet teenage daughter, Lucy, so that her mother might enjoy a romantic fling in America.

Sam Howard is trying to pull his life back together after his wife has left him for another. He is without home and without roots, all he has is his job. Business takes him to northern Scotland, where he falls in love with the lush, craggy landscape and set his sights on a house.

It is the strange rippling effects of a tragedy that will bring these five characters together in a large, neglected estate house near the Scottish fishing town of Creagan.
Books:

$20.00

ISBN: 9781250077462
Availability: On Our Shelves Now
Published: St. Martin's Griffin - December 1st, 2015
---